One of our favorite meals out of the entire year is Thanksgiving dinner. Our pick-up-hot dinner includes everything you need to serve a delicious feast to your family.
Gather the Supplies
Do you have all the serving utensils you need to get the food to your guests? Here's what's on our menu, and some serving suggestions.
Turkey: Large platter, serving fork or tongs
Harvest Stuffing: large spoon, served on the turkey platter or in a separate bowl
Garden Vegetables: slotted spoon, bowl
Mashed Potatoes: big serving spoon, large bowl (lots of refills!)
Cranberry Compote: smaller serving spoon, pint-sized dish
Dinner Rolls: basket
Butternut Squash Soup: individual bowls
Gravy: gravy pourer, or bowl with small ladle
Don't forget to check out our suggestions for a Thanksgiving dessert display!
Set the Table
Etsy released their holiday decor trend report, and -big surprise- the modern farmhouse rounds out the list. Other 2018 top trends include neon, food-themed decor (cupcake ornaments and candy canes on the tree), and handmade decorations.
Who better to consult on the farmhouse trend than Joanna Gaines? She recently posted her Thanksgiving table, and her vintage-inspired find add fun texture to the table!
Personalized decorations will make your table stand out from every other year, and they fit well with the trends for the year. Using brown butcher paper at each place setting not only helps with quick clean up but gives that rustic fall feel. Use a paint pen to designate the seat.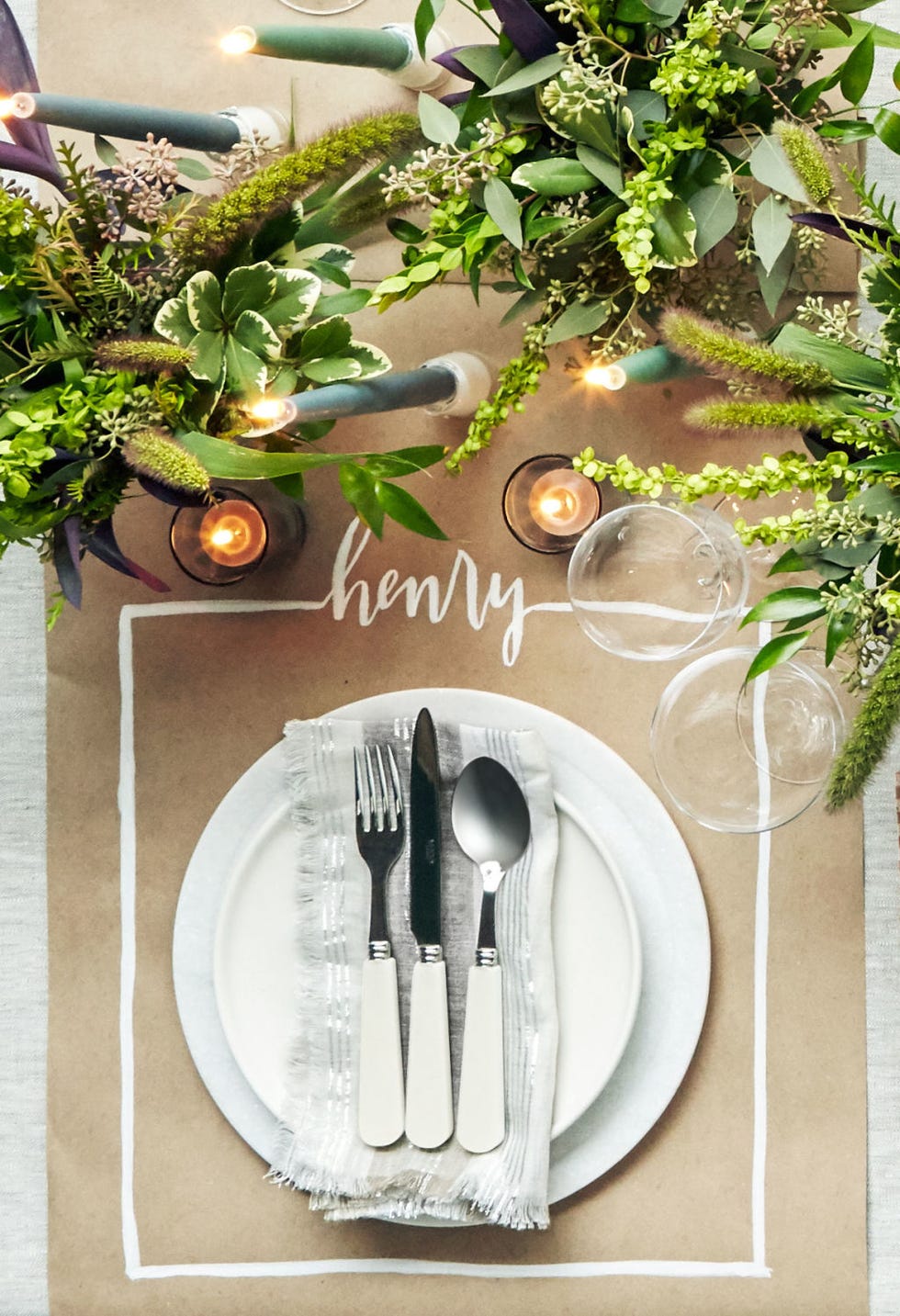 Since you'll be changing out your fall decor shortly, take those decorative pumpkins that were outside and make them the centerpiece of your table!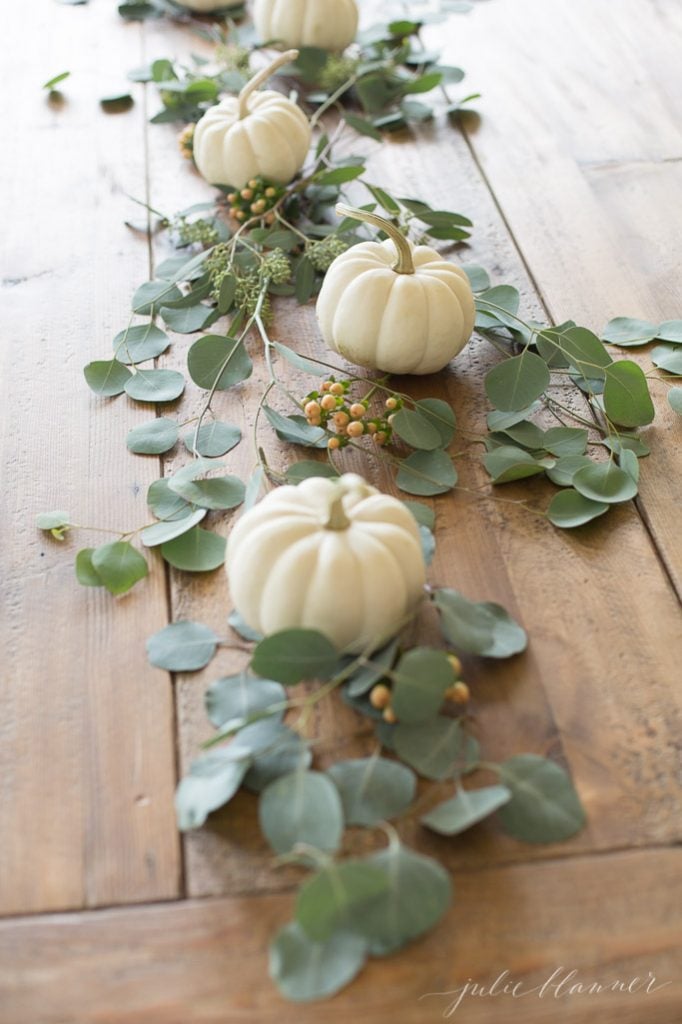 Be Grateful
With all the busy-ness preparing for the holiday, don't forget to take time to be thankful! If you pick up your Thanksgiving dinner, our hope is that you can spend less time worrying about temperatures in the kitchen, and more time with your family!
Bless'er House suggested including lists at each place setting for people to consider what they're thankful.
Maybe you want to focus on the food at the table, set aside some time to remember the good things that happened this year!