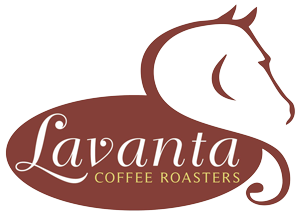 We love our coffee at Cafe Pierrot, and we're happy to say that we support local roasters with our coffee.
Our house coffee is a Sumatra Blend and is freshly roasted by Lavanta Coffee in Washington Township, NJ. Lavanta is Fair Trade Certified,  Rainforest Alliance Certified, and participates in Direct Trade. They also support women producers in these different origins.
The Fair Trade Sumatra blend that we carry in store "offers earthy, spicy, mouth-filling, supple coffee with pronounced aromatics of exotic earth notes. It has a sturdy, pronounced, but not overbearing body."
Since Lavanta is "direct trade," they work with the farmers in Indonesia, Colombia, and other origins to ensure a quality product. Being Fair Trade Certified means the farmers work in a safe environment and are paid a fair wage for their labor. Through the Rainforest Alliance, Lavanta coffee has planted 1,000 trees in the deforested jungles on Indonesia.
Working with Lavanta provides us with great coffee and supports a great farming practices around the world!